16 Mar

Women's History Month Through Picture Books

These nine women each took an ordinary life and turned it into something extraordinary, changing our world in ways that only they could — through their words, actions, ideas, and their resilience. These picture book biographies are wonderful tools for bringing these worlds to life for some of our littlest readers.
by Sonia Sotomayor, illustrated by Lulu Delacre
As a little girl, books saved Sonia Sotomayor, the first Latina Supreme Court justice. While this ostensibly is a story about Sotomayor's life, it's really about the love of reading.
Eliza: The Story of Elizabeth Schuyler Hamilton
by Margaret McNamara, illustrated by Esme Shapiro
This is the somewhat forgotten story of Eliza, wife of Alexander Hamilton, who outlived him by 50 years and quietly made her mark long after his death.
So Tall Within : Sojourner Truth's Long Walk Toward Freedom
By Gary D. Schmidt, illustrated by Daniel Minter
Sojourner Truth was born into slavery but possessed a mind and a vision that knew no bounds. So Tall Within traces her life from her painful childhood through her remarkable emancipation to her incredible leadership in the movement for rights for both women and African Americans.
She Made a Monster: How Mary Shelley Created Frankenstein
by Lynn Fulton, illustrated by Felicita Sala
Mary Wollstonecraft Shelley started writing Frankenstein at just 18 years old. Lynne Fulton revisits the very night the young writer invented one of our most lasting, unforgettable characters.
I Look Up to… Ruth Bader Ginsburg
by Debbie Levy, illustrated by Elizabeth Baddeley
The Notorious R.B.G. hardly needs an introduction — she's become a pop culture icon in her own right, as famous for her workout routines, at 85, as her withering dissents. This sweet board book introduces the Supreme Court Justice and some of her most admirable qualities to a new generation of opinionated young women.
Gloria's Voice: The Story of Gloria Steinem―Feminist, Activist, Leader
by Aura Lewis
When it comes to the second-wave feminism of the 1970s, you don't get more iconic than Gloria Steinem. But our youngest don't always know this history. Gloria's Voice is an easy introduction to that chapter of feminism and the core beliefs of the women's movement, through the lens of Steinem's life.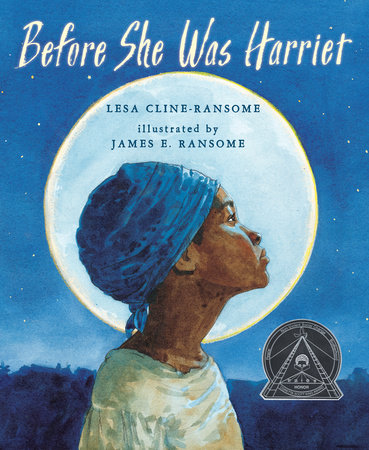 Before She Was Harriet
by Lesa Cline-Ransome, illustrated by James E. Ransome
The abolitionist and civil rights activist we know as Harriet Tubman — the most important "conductor" on the Underground Railroad — actually went by many names in her lifetime. This book covers them all, and tells her incredible life story in verse.
Grace Hopper: Queen of Computer Code
by Laurie Wallmark, illustrated by Katy Wu
One of the early pioneers of computer science, Grace Hopper is the reason we have the term "computer bug" — and proof positive that the world of computing shouldn't know gender.
The World is Not a Rectangle: A Portrait of Architect Zaha Hadid
by Jeanette Winter
Zaha Hadid is a woman, a Muslim, and an architect — and not necessarily in that order. And because she was all three, she had a unique perspective to offer the world of buildings and design. According to Kirkus, this book is "particularly valuable for children outside of the mainstream who have large visions and dreams of their own."