26 Sep

White Like Her

It all started with PBS…. As an avid viewer of PBS, I find that I often learn things that inspire me in my work.
A couple years ago I caught an episode of Genealogy Roadshow. The episode featured an Illinois author who discovered a totally shocking fact about her mother's racial identity. This lead me to investigate further. After all, Illinois shares a border, we like to have authors visit, and maybe this author would speak at the Library. Fast forward a couple years to present day and an exciting new book by author Gail Lukasik, our 2017 Community Author Luncheon guest.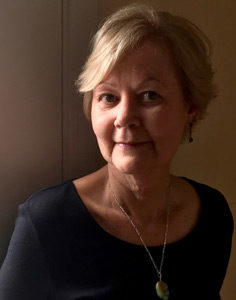 Ms. Lukasik's new book isn't her usual mystery genre. In the historical context of the Jim Crow South, Ms. Lukasik explores her mother's decision to pass, how she hid her secret even from her own husband, and the price she paid for choosing whiteness. In coming to terms with her decision to publicly out her mother, Ms. Lukasik changed how she looks at race and heritage.
With a foreword written by Kenyatta Berry, host of PBS's Genealogy Roadshow, this fascinating story explores how identity impacts every aspect of our lives.
Our 2017 author luncheon will take place October 25th. Registration is open and seating is limited. Even if you are unable to attend the luncheon, the book is an excellent read that can provide insight into race and identity in American society.