07 Mar

Need a Downton fix?

All you faithful Downton Abbey fans who are grieving the loss of your favorite show, chin up. Downton may be over, but now is the perfect time to explore the history of Highclere Castle (the real Downton Abbey!) and the adventures of the real family who still lives there. Lady Fiona Herbert, the 8th Countess of Carnarvon, has written two books about her husband's ancestors. Request these titles from La Porte County Public Library using the links below – eBook versions are also available.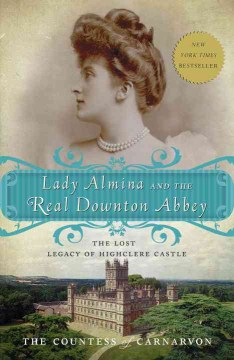 Lady Almina and the Real Downton Abbey: The Lost Legacy of Highclere Castle
Lady Catherine, the Earl, and the Real Downton Abbey
And, if your withdrawal symptoms aren't eased by these titles, remember you can start from the beginning with Downton Abbey Season 1!