25 Jan

Meet Some REAL Characters

I have a soft spot for nonfiction books that read like fantastical novels. They suck me in and dominate my thoughts for months (sometimes to the great annoyance of my coworkers and family members who are forced to listen to my rants and wonderings.) Below I've listed some of my favorites with links to the Library's online catalog. Click the links to place a hold on your next the-truth-is-stranger-than-fiction read!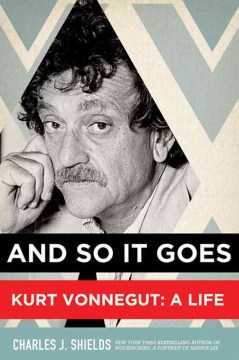 Empty Mansions: the Mysterious Life of Huguette Clark and the Spending of a Great American Fortune by Bill Dedman and Paul Clark Newell, Jr. reads like a reverse fairy tale. Huguette Clark was born into a wealthy family and owned several opulent homes, but she chose to live as a recluse in a New York City Hospital for the last 20 years of her life, despite being perfectly healthy. When she died in 2011 at the age of 104, her $300 million estate was contested by several distant relatives, drawing attention to her eccentric life. The pictures in this book are an amazing peek into the luxuries of the Gilded Age. If your book club is interested in this title, La Porte County Public Library just created a book club kit that contains 10 books and a reader's guide.
The Blue Tattoo: The Life of Olive Oatman by Margot Mifflin tells the story of a white Mormon teenager, orphaned when her family was massacred by Yavapai Indians in 1851. The violent Yavapai took Oatman as their slave for a year before trading her to the Mohave tribe. She lived with the Mohave for 5 years. During this time, her chin was tattooed with a distinctive blue design and according to the author, she was happy and completely assimilated into Mohave culture. At 19, she was ransomed from the Mohave and reentered white society. Oatman lived a long life as a wife, mother, and Texas landowner, but the author makes the case that Oatman never wanted to be "rescued" from the Mohave.
And So It Goes: Kurt Vonnegut, A Life by Charles J. Shields is a look at the life of one of my favorite authors. The real-life man didn't measure up to my expectations, but I loved learning the truths that inspired his fiction – surviving the Dresden bombings as a POW, his conflicted relationship with science and his brother the scientist, and his time as a PR man for General Electric. My favorite tidbit was learning how his architect father, Kurt Vonnegut Sr., planned and oversaw moving the 11,000 ton Indiana Bell Building in 1928. The building was moved 52 feet and rotated 90 degrees in 1928 using a concrete mat, timbers, and hydraulic jacks. Amazingly, the telephone company stayed open the entire month the building was being moved – 600 people reported to work everyday and the gas, heat, water, and sewage were maintained.
Happy Reading!