26 Feb

Growing Gardeners

Happiness is a sunny, mid-50's February day in Northwest Indiana! Last Saturday was gorgeous. As I watched the snow melt, I thought about my plan for 2016 flowerbeds and veggie gardens. I want more cottage garden flowers like hydrangeas, foxgloves, and hollyhocks. I will definitely plant less labor intensive veggies like tomatoes – this girl spent way too much time canning last year.

I always heed my grandmothers' advice and wait until after Mother's Day (May 8 this year) to plant outside. Well, one year I didn't wait, and my beautiful flowers became the victims of a hard frost. I've got a little over 3 months until I can start playing in the dirt. So what's a girl to do? While I wait for May 8 to arrive, I'm going to start some indoor gardening projects with my kids. I found two books packed with projects to get me started! If you would like to request either of these books from the La Porte County Public Library's online catalog, click on the title below.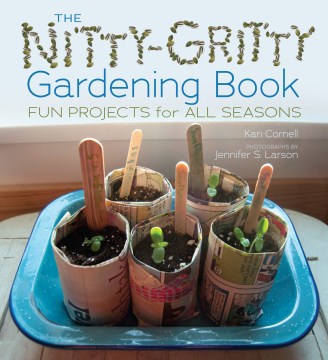 The Nitty-Gritty Gardening Book: Fun Projects for All Seasons by Kari A. Cornell has clear, step-by-step instructions for several creative gardening projects. Projects on my "to-try list" are create a hanging garden and grow an avocado from seed.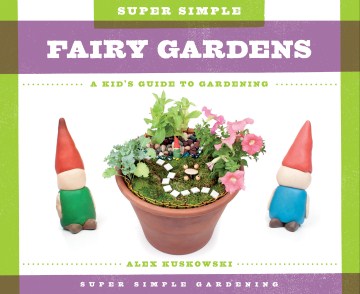 Super Simple Fairy Gardens: A Kid's Guide to Gardening by Alex Kuskowski combines imaginitive play with gardening skills. I'm going to challenge my kids to go through their toys and find some pieces that could be repurposed in their fairy garden.
Have fun growing and creating with your little gardeners!